Parrot Finch Seagreen Mutation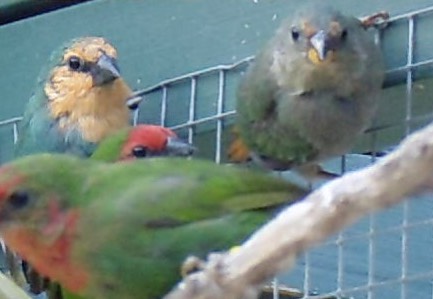 This mutation comes from loss of the red in the Red Faced Parrot Finch. The seagreen mutation is carried on the Z chromosome and is recessive so cock birds must carry both copies of the mutation to display it whereas hens only have one Z and show the seagreen with one copy of the mutation.
~$350 for a pair where the hen is seagreen and the cock is split for the mutation.
Note a hen can NOT be split for seagreen.