Welcome to the New Zealand Finch Breeders Association!
We are a friendly club, and we invite you to join our active association which is New Zealand wide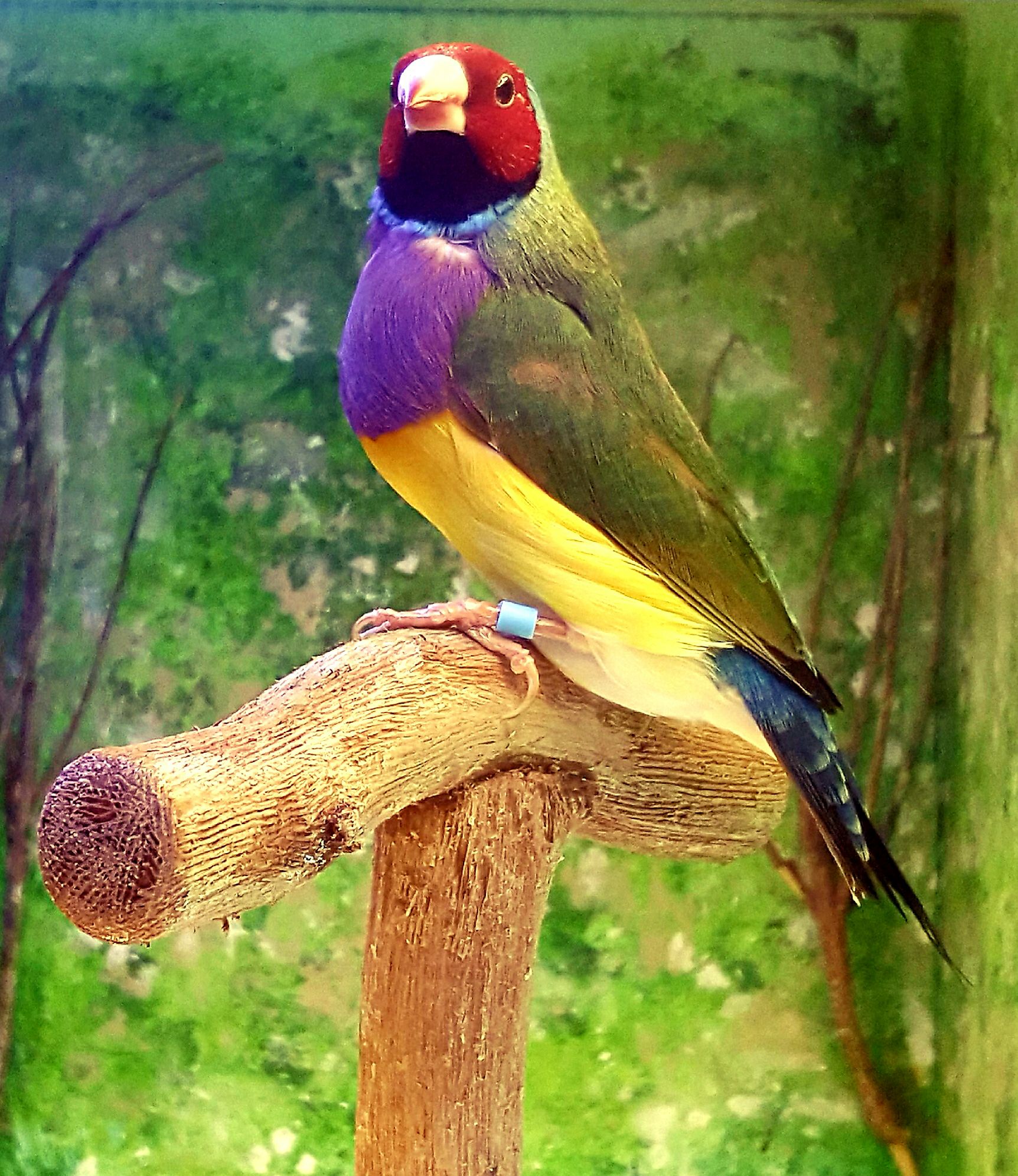 Photo by Riaan DuPlessis Sovrano's Nest
2018 meetings
December meeting is 2 December in Albany, Auckland
Contact us for details
2019 FINCHES IN COLOUR CALENDAR!!
Its Christmas calendar time soon and you can order a colour calendar of 13 gorgeous finches one for every month to admire plus the cover girl as shown. Follow the link to order.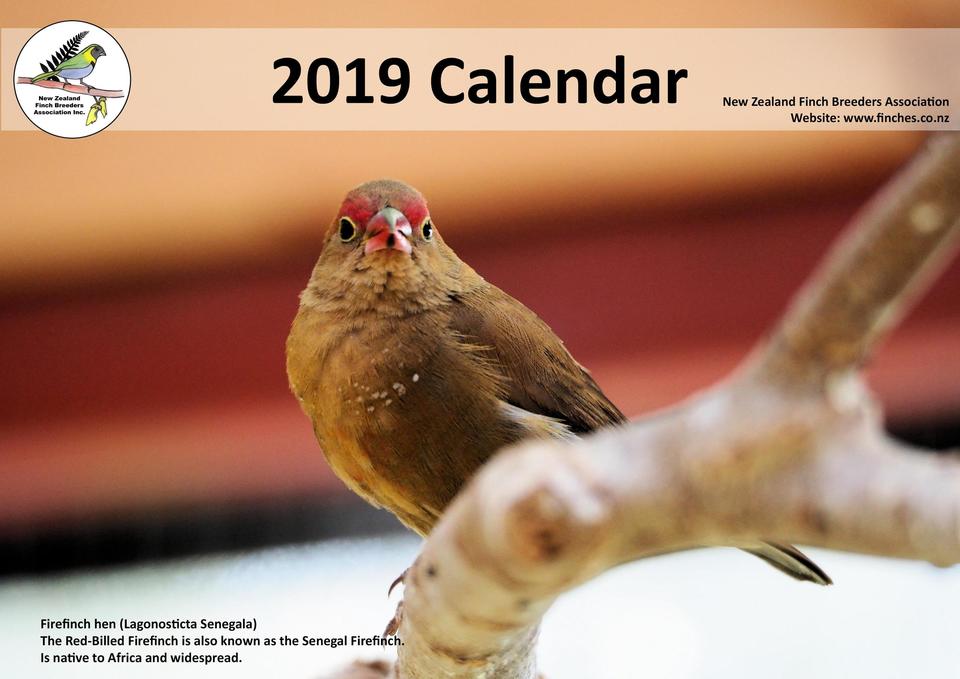 Here you can read other clubs magazines
Articles from past magazines:
Exotic finches have been kept in New Zealand for many years but importation has been prohibited since the 1990s. Much of the diversity of species have been lost and what is left is due to the efforts of the people who continue to breed them. This video is from an aviary in the sunny Manawatu, This flight is approximately 2.5m deep x 2.5m wide and 2.4m high. It is set up to accomodate during breeding season, single pairs of birds; fire finch, gouldian, star, cordon and plumhead. Video by Jane Mullaney.

Members - Buy sell exchange birds here

Not yet a member - join here
Membership is $40 per year $10 for junior.
Click on the image above to view our gallery of images for finches that can be kept in New Zealand
August 11 2018 was an
extraordinary meeting with speaker Dr Gary Fitt see you tube video:
Events Coming Up
Members go to 'Events Page' for details.
Non Members contact us for details
Contact Us