Exotic finches have been kept in New Zealand for many years but importation has been prohibited since the 1990s. Much of the diversity of species have been lost and what is left is due to the efforts of the people who continue to breed them. This video is a placeholder as we have no videos to share just yet.. stay tuned

 Members - Buy sell exchange birds here

Not yet a member - join here
Membership is $40 per year $10 for junior.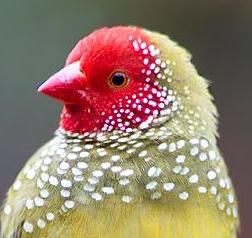 Click on the image above to view our gallery of images for finches that can be kept in New Zealand
                  Note: If joining from July for six months membership is only $20
                By the way members, the June issue of the magazine is out!
Events Coming Up
Members go to 'Events Page' for details.
Non Members contact us for details 
Contact Us